Gehena village between Arab and Egyptian culture
Gehena village of Sohag is a big town with a huge history, between the art of crafts and the heritage of the ancestors came the character of Gehena. The name came from Gehena tribe, a big Arabian tribe came with the army of Amr Bin El-A'as to spread Islamic religion in Egypt. Big part of the Gehena family settled in Menya, and the rest went far south to Sohag and Nubia.
With their culture of desert living and what they learned from it they started to melt with the Egyptian culture and their experience in agriculture. Both became a pure Egyptian heritage shaped the culture of Gehena village of Sohag.
That was for us at Yadaweya very clear when we visited the village one month ago. we found many houses have the traditional noal to make Kilim from excess cotton cloth, the women work with their hand on the noal to make the kilim while men take finished products to the near market or to other villages market to sell it. a great Arabian Egyptian culture which represents that all family member working to the aid of the family, they are like a machine that have a lot of gears that works together to make a live.
Also what was exciting for us that some families still working to make Adawy kilim, that kind of kilim we thought died long time ago still exists for this village. It's a great kind of kilim that have a nice design and fine craftsmanship that can make it live forever. As we continue our journey inside Gehena we found a lot of interesting items that makes you really like this town a lot, makes you remember your Egyptian heritage, Some of it are really small things like the smell of garlic hanged on the wall, or passing by the leg ironing man, or the shape of the doors there.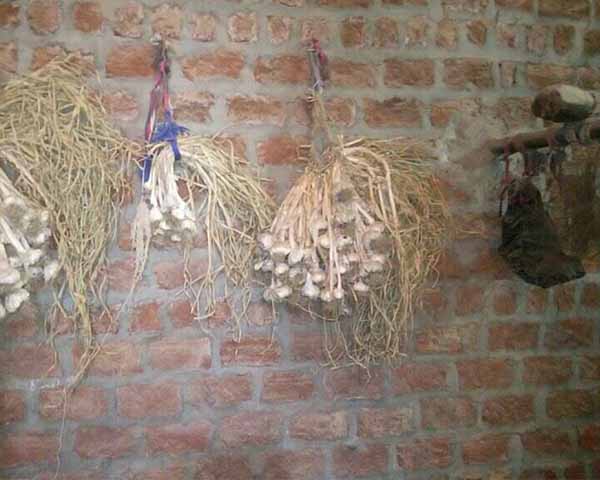 We know now that some things can never die, cause of those people, those heritage guardians.